If you're a pre-wedding photographer, you know that there's no such thing as a typical day. The one constant, though, is that your idea of perfect lighting will differ dramatically from the scene unfolding in front of you. And every couple has its own vision for how they want their album to look.
So here's an article to shoot straight: what should and shouldn't be captured and the gear you'll need for those perfect pre-wedding photographs. Whether it's a spontaneous field shoot or formal ceremony, we've got your back with expert advice on how to get those unforgettable shots.
READ ALSO: HOW TO POSE COUPLES FOR PREWEDDING SHOOT
HOW TO FIND THE BEST PHOTOGRAPHER IN YOUR AREA
Contact a professional photographer HERE
But first, let's break it down…
General principles for shooting prewedding photography
The bride and groom want to be portrayed in their finest light, so here are a few general principles you can use as guidelines:
Their clothes should stand out. The dress you see on the cover of Glamour or People magazine isn't necessarily the best representation of how they will look on their wedding day. But if your subject is wearing a traditional white gown, don't forget to include some dappled sunlight lighting – just beyond the flowers – that will accentuate the texture and drape of her dress.
The groomsmen and the bridesmaids should be well dressed but not overdressed. If they're wearing a suit, take a moment to look for a pattern in their ties or shirts that can add unique details to your pictures. The groomsmen may also want to use suspenders for an edgier look when tying their ties.
The scene should be simple and clean. In addition to evaluating the clothing choices, keep in mind that busy backgrounds will make your photos less appealing – you want all eyes on the bride and groom! The scene should also be meticulously crafted: the bridal bouquet should have perfect blooms, and stray leaves in the groomsmen's boutonnieres shouldn't appear.
The scene should be well lit. Shooting in bright light is often the easiest way to get good shots, but you still need to be selective. Position your subjects where they are facing the right direction – i.e., straight into the sun if possible – and make sure there are no bright highlights on their faces or your photos will look overexposed.
The scene should be candid. Your clients want spontaneous pictures that capture their personalities, too. So don't forget to take candid "candid" photos – it's these unexpected expressions that will help tell the true story of their relationship. (The "candid" pictures will also provide an example to show the family and friends after the wedding that they're in good hands!).
A camera is an essential tool for taking any type of photograph. Camera technology has advanced tremendously over the past few decades, but there's still one question that many aspiring photographers can't help but ask: what kind of camera should you use for this type of photography? Fortunately, there are a number of factors to keep in mind that will make it easy to find the best camera.
We've written this article to answer your questions about cameras and what they're used for, as well as different types and features, so hopefully by the end you'll be able to make an informed decision.
So, what kind of camera should you use for this type of photography?
5 Factors To Keep In Mind When Choosing A Camera
A DSLR or Mirrorless?
You can't go wrong with either of these camera types, but you need to know the differences so you can choose the right one for your needs. A DSLR is one of the most versatile types of camera available today, offering some of the best grip and image resolution compared to other models like mirrorless cameras (sometimes called mirrorless interchangeable lens cameras). A DSLR can be used for both video and photography, while mirrorless cameras are designed for photo only.
Camera Sensor Size
The camera sensor is what "captures" the image. The larger the camera sensor, the more pixels it can capture, which means higher resolution images. Larger sensors are used in DSLRs compared to mirrorless cameras, because they're designed to be purely photo-centric. However, bigger isn't always better! While DSLR sensors can produce higher quality images than mirrorless ones, they're also bulkier and more expensive—the primary reason why digital photography is becoming so popular in the first place. Both DSLR and mirrorless cameras are available in several different sensor sizes depending on your budget and needs.
ISO Range
ISO stands for "International Standards Organization," and it's a feature that allows you to adjust the light sensitivity of your camera. It's often used to get a clean shot of a very bright scene, but you can also dial it down to get indoor shots without any noise. In general, the higher the ISO ranges, the less grainy your photographs will be, but this can make them more susceptible to having artifacts from the noise reduction process applied later in post-production.
Autofocus and Continuous Shooting Speed
Continuous shooting speed refers to the speed at which the camera can snap a photo while still autofocusing and capturing it in focus. While this isn't a deal breaker by any means, it's pretty important to know if you're going to be photographing fast-moving subjects or inside dimly lit places, since many cameras can struggle with either one of those scenarios.
Autofocus is another important feature. The higher the autofocus speed, the faster your focus will lock on to your subject, but it does require more powerful hardware, which means that even though DSLRs are generally more expensive than mirrorless cameras, they're also better equipped to take photos of moving objects.
Optical Zoom vs. Digital Zoom
Digital zoom is a camera feature that allows you to enlarge or crop out parts of your image after it's captured. It's an easy way to make your photos look sharper without needing to invest in additional equipment. However, digital zoom is inferior to optical zoom, which is the ability to zoom in before taking the shot.
Optical zoom is better because it's basically like taking your camera to a wider angle lens than you currently have. It's much more similar to looking through binoculars than trying to desperately cram everything into the frame, and it provides a much higher level of clarity because it's not zooming through an entirely digital process.
Does The Camera Matter?
As you can see, there are many factors that go into choosing the right camera for your needs.
Before we get into the nitty-gritty, there are a couple of things you need to understand. For one, different types of photography require different types of cameras; in fact, some styles demand specific characteristics in order for an image to work well. A high-end DSLR with interchangeable lenses is great for low-light portrait photography but may not be the best choice for landscape photography because their smaller sensor size limits the amount of light that can reach the film. A compact camera with fixed lenses is useful at most every level of an image, but it doesn't work so well for macro photography.
Another thing to keep in mind is that different cameras serve different purposes. Some are great for taking pictures of small animals, others are excellent for photographing landscapes. Some are ideal for photographing the night sky, while others are better for getting detailed images of flowers.
You should be prepared to invest a bit of money into your camera if you want it to be good enough for what kind of photography that you're interested in doing. The best cameras aren't cheap, but they do offer features and quality unmatched by their inexpensive counterparts. If you need a camera but don't want to spend too much money, check out our list of best point-and-shoot cameras under $200.
You've got this covered…
Now, you've got all the background information you need to take great prewedding photos. But what kind of camera should you use for this type of photography? What lenses will give your images exactly what you want? Let's start by looking at our three top picks for shooting prewedding photography: the Canon EOS 60D, the Canon EF 50mm f/1.4 USM, and the Sony DSLR-A300.
Canon EOS 60D
This is one of the most popular camera models for pre-wedding photography in India in 2012, and it's easy to see why. It has a 18.0 MP CMOS sensor with an ISO range of 100-12800 (expandable to 25600). The articulated LCD screen (3.0″) is great when you're shooting at weird angles, like over the heads of your subjects if they're standing in front of you, or if you're trying to get the perfect photograph over the shoulder of someone in the balcony. This camera also offers built-in Wi-Fi connectivity so that you can stay connected with your clients whenever it's most convenient for both parties.
Sony DSLR-A300
The Sony DSLR-A300 features a 14.2 MP sensor with ISO range of 100-6400. The good news is that this camera can record 1080p HD video, which comes in handy after the ceremony if you want to capture the speeches. The Sony DSLR-A300 also has a 3.0″ LCD screen that can pivot or tilt for unique perspectives, and it connects via HDMI to your HDTV so you can view previews of your shots right on your television. This is definitely a convenient option if you have clients who are interested in how their day will look before they commit to booking you as the photographer!
Canon EF 50mm f/1.4 USM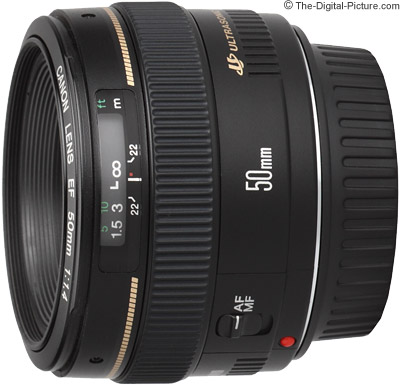 This is a great portrait lens that will fit in perfectly with your prewedding photography. The Canon EF 50mm f/1.4 USM's maximum aperture of f/1.4 gives you a wide range of control to adjust the effect on your images, and the Canon EF 50mm f/1.4 USM is large and heavy, giving it a sense of presence that other lenses don't have. If you're taking candid shots of extended families or friends, this lens will give your clients an easy-to-use focal length that they'll be able to recognize as soon as they figure out what it is (from the shape).
There you have it: a quick start guide for shooting prewedding photography! But if you're a wedding photographer who's not convinced, a candid advise from us will be for you to look up a good photographer tested and trusted to deliver outstanding images. As you can see, it's full of beautiful images, but the story is what really makes the photos stand out.
I'm confident that you'll want all your client's wedding photos to be memorable – I know I do! – and that's why it's always important to hire only the best wedding photographers for your special day. If you're ready to get started making memories that will last a lifetime, Contact a good photographer TODAY